EcoInvestGroup
Investment in the future
Potassium and Magnesium Salts of the Poddubny Licensed Area Located in the Kaliningrad Region, Russia.
Key Economic Indicators
Total capitalisation of the enterprise 23.7 billion US$, in terms of: 90 000 000 tonnes (recoverable reserves) х 263.04 US$ (minimum yield per 1 tonne) = 23 673 757 500 US$
Download Data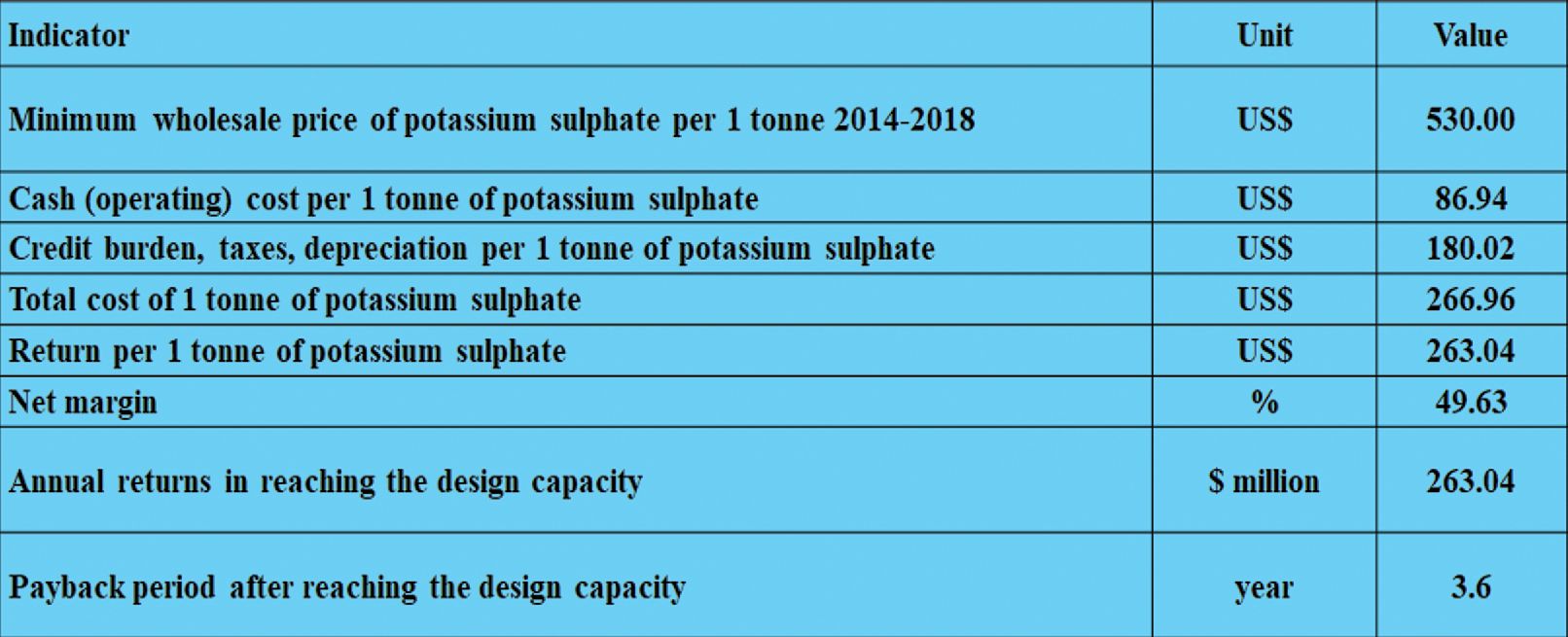 Ecoinvestgroup LLC is the holder of subsoil licence KGL no.02490 TP to search and access the potassium and magnesium salt deposits it the Poddubny subsoil area located in the Kaliningrad region, the Russia Federation. The total recoverable reserves of K2SO4 (chlorine-free potassium sulphate) in this area are estimated to be over 90 million tonnes.
FSUE Central Research Institute Geolnerud conducted a research into a potassium-bearing pack in the Poddubnaya-2 well drilled in the Poddubny subsoil section. A total of 203 samples were analysed in the interval 1041.9-1098.55 (56.65 m).
The calculations resulted in the identification of 8 ore intercepts corresponding to industrial strata for further mining, with a total thickness of 21.99 m and the average K2O content of 6.19%, SO4 of 8.9% and MgO of 7.06%.
About 270 million years ago, there was a shallow sea in the territory of the Kaliningrad Oblast. The dry climate of that time contributed to the accumulation of saline layers. And today, at a depth of more than 0.5 miles, the Poddubny Deposit of potassium and magnesium salts is located in this territory. Besides, a great part of the world's reserves of these unique minerals is concentrated here.
Among them are Kainit and Kieserite that contain a precious compound of potassium sulfate and magnesium. These compounds are extensively used in the agriculture, production sector, and pharmaceuticals industry.